The 9th of September wasn't only a notable day for the apple fanboys, because the company launched an Apple-Hermes watch. And it immediately caught our attention; it looked cool, casual and did you miss the part where they collaborated with Hermes? It seemed like one of those legendary collaborations, like, Alexander McQueen and Givenchy, or John Galliano and Dior or Alexander Wang and Balenciaga. But is it really?
You see unexpectedly, the buzz surrounding the Apple-Hermes Watch started to fade away once people starting reviewing it. This is what The Guardian's fashion editor had to say:
"…after a while I found I didn't use it for much more than a watch, because the maps and the weather took so long to load that I would give up and get my phone out of my bag."
Ahem! Is this just an overrated collaboration? Or is it too soon to judge? Look-wise it is the only smartwatch that is cool enough to wear. The design of this watch seems to perfectly balance modern and vintage, wearable and tech.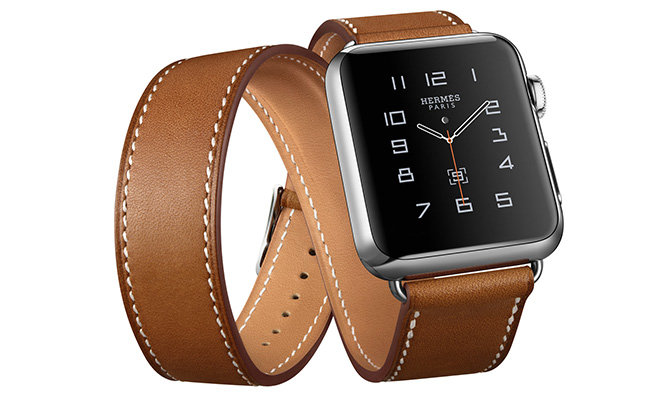 The best part about this watch is that it doesn't scream – "Look at me I am expensive and modern".
The display is elegant, the belt is Hermès leather – so no second thoughts on that. Now, we're not trying to worship the Apple-Hermès Watch, but honestly it need not be dissed too much because it's a good looking watch with Apple under the hood. Plus they're not even being pretentious by saying that it could be remotely affordable. It's a luxury watch and it comes with a price tag of $1,250 which is approximately Rs. 8,27,50 for the double strap version.
Now, obviously it's no Rolex, but what it is, is Apple and Hermès, and for someone looking for a more elegant apple watch, this couldn't get better.